Hotel Moulin Plaza.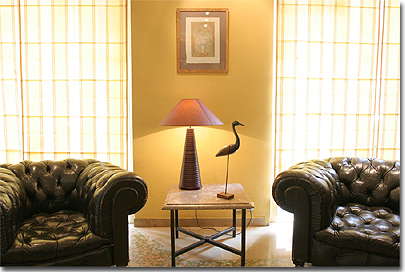 At the Montmartre hill foot is located the lovely Hotel Moulin. Tiny paved streets, quaint boulangeries from yesteryear, needle-point boutiques, are still present and active. This area have been the favorite places for artists and bohemian life for centuries. Now and since the world success of Amelie's and Moulin Rouge movies, Montmartre remains one of the major Parisian attractions.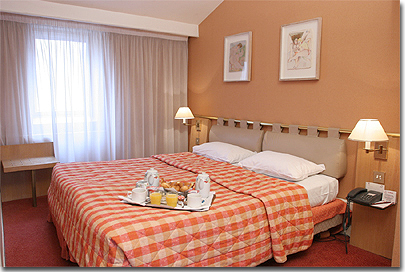 For a great stay, everything at the three-stars Moulin has been designed to provide a quiet and comfortable stay. The lobby with its deep, comfortable leather or red fabric sofas, is adorned with tapestries and sculptures.
The Hotel Le Moulin gets a fast access to any mean of transportation needed for discovering Paris (at 10 minutes away from the Champs Elysées, the Opera house, Montmartre...) and for the exhibitions halls of Villepinte Paris Nord.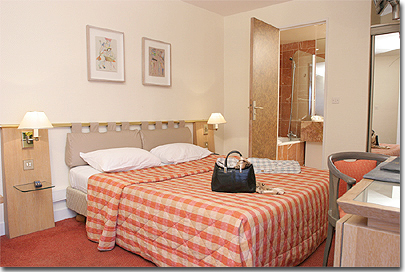 At the hotel desk, the staff is at your disposal for any tourist information you would like to know about monuments like basilique of Sacre-Cœur or booking of shows at Moulin Rouge cabaret…

The hotel in the heart of Paris, close to the Moulin Rouge theatre of Place Blanche, gets a cosy lobby featuring, an ideal place to relax with your friends after a hard day of shopping, sightseeing or business in the capital.

This well located hotel has good standards which, with a good value for prices, have made it one of the most popular 3-stars hotels.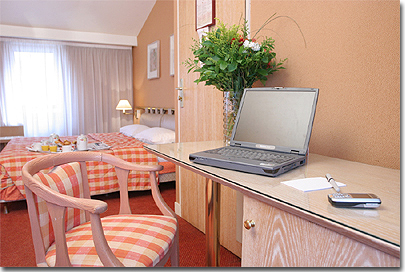 Our 48 pale wood bedrooms and our 2 junior suites are waiting for you in the heart of Paris, close to the Moulin Rouge and Sacre-Cœur of la Butte Montmartre. Everything at the Hotel Le Moulin is designed to give an air of tranquility and comfort.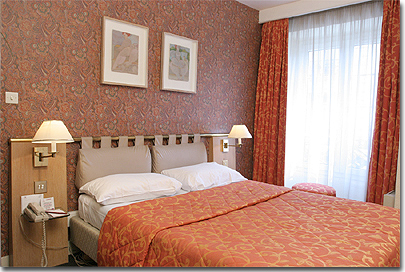 Located in the picturesque Paris quarter of Pigalle facing the Comedie de Paris Theatre, at 100 meters away from the Moulin Rouge, near Sacré Coeur, easy access to the Louvre, Champs Elysées , Grévin Museum and Olympia.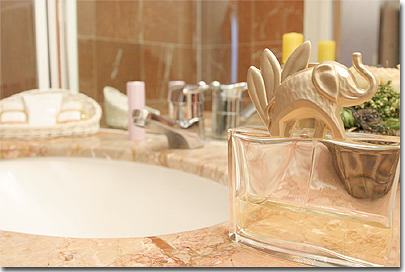 All 50-rooms have been carefully furnished with beautiful tones and colors, pale wood furniture, soft lights-lamps provide a nice atmosphere.
Nearby are the theatres of la Madeleine and Theatre de Paris. Patrimoine et Histoire des Monuments historiques Montmartre - Sacré-Cœur is at 200 meters.

The bathrooms are partially marbled and offer hairdryer, shower or bathtub.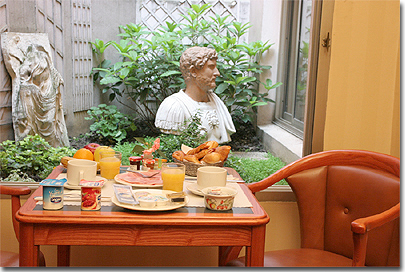 The 50 rooms are all equipped with minibar, hairdryer and LCD TV.
The Montmartre Mount (Butte Montmartre) -name given to the hill of Montmartre- is full of street artists (painters, sculptors and poets) who are essentially located on the Tertre Square (Place du Tertre).
Le Moulin is a wonderful spot to enjoy one of Paris' most colourful area.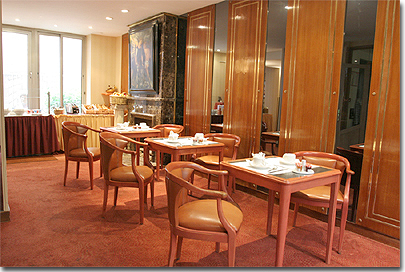 • 48 rooms and 2 junior suites
• Hairdryer
• Cable/satellite,
• LCD Television,
• Mini-bar,
• Telephone
• Wireless WIFI Internet
• 2 lifts
• 5 floors
• Touristical information bureau
• Safe at the reception
• Dry cleaning
• Parking facilities